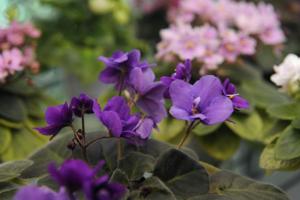 "Louisiana Festivals" is the theme for the Sundowner's African Violet Society's show and plant sale set this weekend.
Show hours are 1 p.m. to 5 p.m. Saturday and 11 a.m. to 3 p.m. Sunday at the Baton Rouge Garden Center, 7950 Independence Blvd., which is located in the Botanic Gardens.
The show, which the society has hosted for almost 40 years, will feature some of the newest hybrids and a few varieties of gesneriads, which are genetically related to violets.
Starter plants can be purchased in the sale room. Show plants may be sold by the growers and can be picked up at the close of the show on Sunday.
Admission is free, and society members will be on hand to share tips for growing violets.