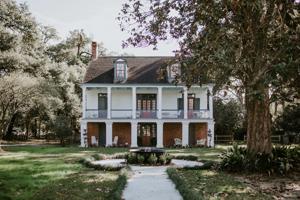 LAFAYETTE — Five unique gardens will be open for the 32nd Avec Souci Garden Tour, which will be held from 1 p.m. to 5 p.m. Sunday, May 5.
There are both formal gardens and cottage gardens, with Master Gardeners on hand to answer questions. Refreshments will be provided at the host home, Mouton Plantation, home of Ravi Dagga, 338 N. Sterling St.
Other gardens on tour are: 
Linda Kidd/Al Mallett, 103 Bradbury Crossing 
Richard Howes/Ken Douet, 104 Allee de Chenes 
Stephanie Day, 109 Michelle Circle
Emily Hamner/Kevin Breaux, 126 Acadian Drive
Tickets can be purchased from Avec Souci members, at the Albertsons on Johnston, All Seasons Nursery, Champagne's in the Oil Center, Garden Center on Pinhook, and Native Son Nursery on Broussard.
Tickets, which will include a map of the gardens, are $15 in advance, $20 at the gardens on the day of the event. If it rains, the tour will be Sunday, May 11.
All proceeds from the tour go to local charities. To date, more than $170,000 has been distributed to community charities, including the Lafayette Community Health Care Clinic, Lourdes Foundation (St. Bernadette's Clinic), Camp Bon Couer, Family Promise, Bridge Ministry, Miles Perret Cancer Center, Lafayette Special Olympics, ULL Foundation Scholarships, Acadiana Outreach and Faith House.