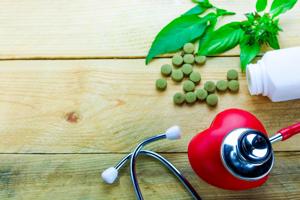 Interest in herbs, particularly medicinal herbs, is growing rapidly, but it can be hard to find accurate information on best uses of herbs, dosages, growing them and whether they could interact with medications. 
The Herb Society of America-Baton Rouge Unit will address some of those issues with a webinar program "Herbal Safety 101: Using Herbs Wisely" featuring Maria Noel Graves, a noted registered professional herbarist, at its meeting on Thursday, July 25.
The meeting, which begins at 6:30 p.m., will be held at the Turner Family Visitor Center at Magnolia Mound Plantation, 2161 Nicholson Drive.
Graves is the author of "Body into Balance: An Herbal Guide to Holistic Self Care." She will discuss popular and controversial herbs, safely using herbs while taking pharmaceutical medications and what to avoid, and will share the best resources for accurate herb and drug safety. She will also provide helpful, easy-to-remember guidelines on herb safety.
Information on the Baton Rouge Unit, activities and programs is available at hsabr.org.