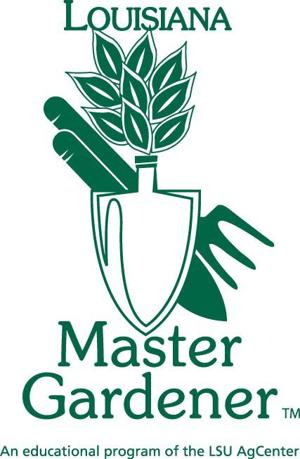 Volunteering is a great way to give back to the community. But often, volunteer opportunities, while necessary, are one-time events, such as a blitz cleanup or a building project.
Louisiana Master Gardeners is an ongoing program that only requires a passion for volunteering by working with the LSU AgCenter horticulture extension programs as well as home gardeners.
While the primary focus is volunteering in the arena of home horticultural education, no previous gardening experience is necessary. There is a job for everyone, from office workers to handymen, from energetic presenters to quiet worker bees, from scientists to artists. All talents can be put to good use to help beautify our neighborhoods and city while maintaining a sustainable and eco-friendly approach.
The program is offered by the LSU AgCenter. Volunteers are trained to provide proven, research-based educational programs to Louisiana residents. Since its inception in 1994, more than 3,600 individuals have participated in the program to become certified Louisiana Master Gardeners.
The 2019 Master Gardener training class for East Baton Rouge Parish will begin on June 4 and end in mid-September. The classes will be held every Tuesday and Thursday, beginning at 9 a.m. and running no later than 1 p.m.
Sessions will include botany, propagation, soils, diseases, annuals, shrubs, trees, vegetables, insects, pesticides, lawn care, weed control and more. If you are accepted into the training program and complete the course, you will be required to provide 40 volunteer hours the first year and 20 volunteer hours plus six continuing educational hours all subsequent years to remain a Louisiana Master Gardener. You will be considered an apprentice Master Gardener until you reach your 40 volunteer hours.
The cost of the course is $250, which covers the manual, class materials, name badge, certificates, coffee and snacks.
Internet access will be necessary for the completion of the training, as portions of the course will be held online. If interested, contact Lee Rouse by email at lrouse@agcenter.lsu.edu or by phone at (225) 389-3056. An electronic application will be sent via email once contacted.
Got a question?
Email gardennews@agcenter.lsu.edu. Follow Lee Rouse on Instagram, @rouses_horticulture.