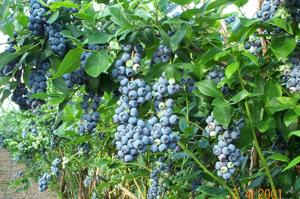 Two sessions — one on Louisiana Super Plants and another on citrus and blueberries — are being held by the East Baton Rouge Master Gardener Association on Thursday, Oct. 24, at the East Baton Rouge Central Branch Library, 11260 Joor Road.
The program, which is scheduled from 6 p.m. to 8 p.m., is free and open to the public. Registration is not required.
The first presentation is "Guarantee Your Success … Grow Louisiana Super Plants," with Master Gardener Donna Montgomery.
"Louisiana Super Plants are tough, beautiful plants that perform well in Louisiana landscapes. They are university tested and industry approved," Montgomery said. "Super Plants include cool season and warm season plants as well as shrubs and trees. Each year since 2010, three or four new Super Plants have been released."
You'll find out what are the Louisiana Super Plants, when to plant, where to plant and what kind of care is needed.
In the second part of the session, Master Gardener Leo Broders will give a presentation on citrus and blueberries.
"You will be introduced to the specific requirements for successfully both growing and reaping the harvest of our two most popular homegrown fruits," he said.
The Central program is the 12th and final program in the EBRMG association's 2019 Library Series of gardening presentations. The 2020 Library Series will start again in February.
For additional information on the library series or the association's other activities, visit ebrmg.com.