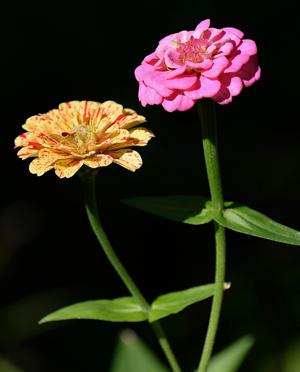 Whether you're looking for plants native to our area or exotic ones that love our climate, chances are you'll find them at the Spring Fling Plant Sale on Saturday, April 6.
The sale, conducted by the Friends of Hilltop Arboretum and its Hodge Podge volunteers, runs from 9 a.m. to 4 p.m. at the LSU Hilltop Arboretum, 11855 Highland Road, between Bluebonnet Road and Siegen Lane.
Hilltop's Hodge Podge Nursery will have a lively assortment of plants that run the gamut from native, adapted and traditional to eclectic and electric newcomers. There will be plants from growers in Louisiana that specialize in natives and hard-to-find plants that thrive here. The volunteers, all avid gardeners, will be ready to answer your plant questions.
The Hilltop Gift Shop will be joined by specialty vendors in the Margaret Brown Holmes Open-Air Pavilion. The "Yarden" sale is in the library. A list of the vendors and the plants available for sale will be posted on the arboretum website one week prior to the sale.
Shoppers should not park on Highland Road. Park in Oak Hills Subdivision and walk into the arboretum from Pecan Grove Court. A parking map is posted on the website.
For more information, contact LSU Hilltop Arboretum at (225) 767-6916, visit lsu.edu/hilltop or email hilltop@lsu.edu.