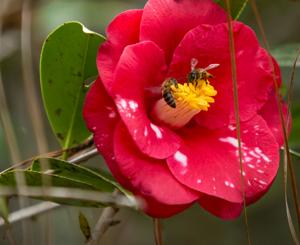 Ready, set, go! This is the weekend to fill your garden and feed your chili craving at LSU.
The Baton Rouge Spring Garden Show and Arts and Crafts Fair along with the Chili for Children cook off are being held at LSU's John M. Parker Coliseum at the corner of Highland Road and Stadium Drive.
The garden show runs from 9 a.m. to 4 p.m. both days, while the chili cook offs are set from 10:30 a.m. to 4:30 p.m. both days. There will also be a spring car show at the site during the weekend.
For the garden, numerous vendors will be selling plants and a variety of yard, garden and patio merchandise inside the coliseum.
Outside, more than 85 contestants will compete in the Louisiana Regional & State Chili Cook Offs, both sanctioned by the International Chili Society and by the Chili Appreciation Society International. Teams will be competing for the best red chili, chili verde, salsa and homestyle chili. Winners from both cook offs will advance to the world championships to compete for up to $55,000 in prize money. In addition to the judged competitions, the People's Choice winner will be selected by those attending the cook off. Booths will be selling a variety of food and drinks.
The event, a fundraiser for Our Lady of the Lake Children's Hospital, is sponsored by the Audubon Kiwanis Club, Knights of Columbus, Catholic Radio WPYR and 4thKids.